Industry Insight: Sales
Tips, Tricks & Trends
Keys to Successful Cold Calling for Lift Truck Dealers
by Jeff Harsh
With over 10 years of experience in cold calling on behalf of lift truck dealers across the country, Concept knows a thing or two about how to effectively prospect in this industry.
Through our successes and failures operating in this space, we've come up with a list of areas to focus on when making these calls. Below are the areas that are often overlooked but can make all the difference when it comes to selling your product or service.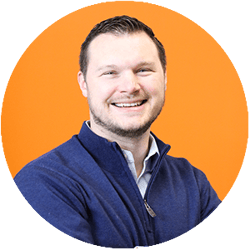 Set Accurate Expectations


Not all cold calls are going to result in a scheduled appointment with an identified "need" or opportunity. But, if you manage your own expectations correctly, these calls can be a building block to a future sale.

We always say to value the "journey" not the "destination" of a prospecting call. The person on the other end of the phone is not often ready to "shack up" with a new vendor. However, they may be experiencing issues or pain points and are open to discussing them with someone who shows a legitimate interest in their business.

You can show that you're interested in their business by opening the conversation with something such as "the purpose of my call today was just to learn a little more about your fleet and existing operation and see if I could be a potential resource in the future" and asking qualifying questions such as:

How many lift trucks do you currently run?
What type of trucks do you have?
How do you typically purchase your trucks (New, Used, Lease)
When will the next time be that you evaluate fleet updates, replacements, or purchases?
How do you typically get your trucks serviced? (In-House, Outside Provider)
Gathering fleet information like this is critical when it comes to ongoing prioritization of this account for future outreach, rapport building, and gaining new customers through lead nurture.
Open Up Your Value Offering
Sales Reps of lift truck dealers are often trained to focus solely on truck sale opportunities. However, too often when it comes to cold calling and prospecting, this focus can hinder a reps ability to even get a foot in the door to a new account.
When talking with dealerships across the country, many share that it is far easier to get an opportunity quoting trucks inside of an existing account vs. selling trucks to a completely new account. If that's the case, why not focus prospecting efforts around the best point of entry into the account?
Insight in Action: There's more to Material Handling sales than new and used forklifts! Watch one of our Business Development Managers uncover an opportunity on a tricky call by pivoting to position dock doors instead.
By opening up your initial phone conversation with an introduction of ALL of the areas your dealership can support, it allows for a more engaging conversation. Spend time on the initial call asking questions regarding not only their fleet, but also things such as:
Service
Parts
Rentals
Warehouse Equipment
Aerial Equipment
Yard/Trailer Spotters
Training
Give a Healthy Balance of Fleet Segment Targeting
In strategy discussions with dealers, many are focused on their ability to identify, target, and penetrate only the "A" fleets in their territory.
While finding a way to convert an "A" account can cover a lot of ground when it comes to market share vs. "C" & "D" accounts, putting too much emphasis on "A" accounts at the expense of progress with more attainable and high likelihood to close accounts in your market is a high risk strategy that if not successful leaves dealerships with little to show.
"A" accounts often take a lot of time and effort to penetrate. This is also something that the competition is well aware of in your market. Putting together a strategy to efficiently stay in front of the smaller accounts in your territory can create a competitive advantage and some more "quick hitters" for a rep to close business.
"Not all cold calls are going to result in a scheduled appointment with an identified 'need' or opportunity. But, if you manage your own expectations correctly, these calls can be a building block to a future sale."
When it comes to prospecting as a lift truck dealer, it's crucial that you have accurate and realistic expectations, open up your value offering to ensure you're "firing all bullets", and keep a healthy mix of fleet segments in your prospecting strategy.
As you pursue the value of the "journey" and stop focusing on only the "destination", having a way to track these conversations, information gathered, and future next steps for follow up is crucial. Having an effective Customer Relationship Management (CRM) Software is crucial to maximizing this.
Contact Concept by filling out the form below for help with Material Handling lead generation and management!